Transportation Compliance Services
From vehicle registration to driver file maintenance – all your compliance programs in one place. Whether you want DOT safety regulatory support, or non-DOT driver background checks – we're here to help you get drivers on the road while keeping fleets in production.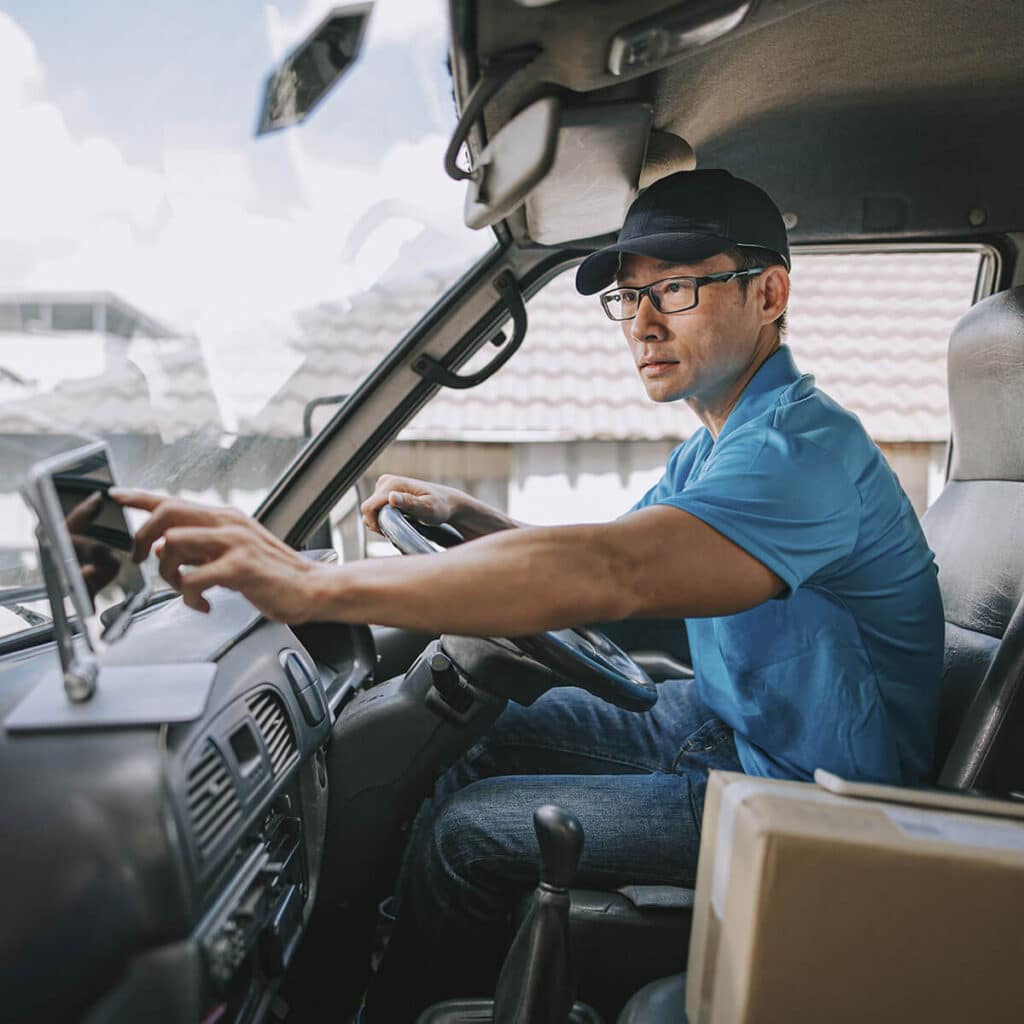 Automate your vehicle compliance support with a configurable solution that delivers consistency and processing speed to help you manage your fleet.
Save Time by Combining Solutions
Enhance your FMCSA safety program consistency and compliance, while saving administrative time by combining driver qualification files (DQF), post-accident drug testing, vehicle records maintenance, and more with First Advantage.
Years of Compliance Expertise on Your Side
Partner with a service agent who can help you with your DOT FMCSA past history and safety performance related obligations. We understand the importance of keeping all your assets road ready.
Simplified Tools for Transportation Compliance
Whether DOT or non-DOT, we care about helping you keep your fleet on the road and maintaining business momentum.
Our team of experienced professionals can help you build and support your compliance program, in any of these areas:
DOT Background Checks and Driver Qualification Expertise
Single sign-on makes it easy to streamline the DOT screening and hiring process while enabling faster onboarding.
And as your dedicated partner, First Advantage brings decades of regulatory expertise to help keep your fleet compliant, including licensing, registration, fuel, and mileage tax services, permitting, and title management.
Driver Qualification System
Track details related to motor vehicle records (MVR), road test results, or physical certifications.  Administer screening and driver file management all in one place. Plus, First Advantage will help keep you informed of expiring documents with plenty of time to process renewals.
Driving Records Monitoring
High-risk driving behaviors can lead to financial and reputational liabilities if left unchecked. Monitoring is an important part of  identifying potential uncertainties and getting ahead of unknown risks.
Driver Drug & Alcohol Testing
Flexible collection and testing methods are available to help meet your drug and alcohol testing policy support needs for both DOT and non-DOT programs.
One Place for Driver Qualification + Transportation Compliance Services
Administer screening and driver file management all in one place. Get on the road quickly with a single source for driver history and safety performance related background checks, drug and alcohol screening, driver physicals, and driver file management. Speed the hiring process, lighten your administrative burden, and stay productive.
Transportation past history and safety performance compliance support services from First Advantage can help you speed the hiring process, lighten your administrative burden, and streamline driver onboarding.
California AB 5 – Frequently Asked Questions
Tell us about your business to help us identify the best screening solutions to meet your needs.
Solutions to Exceed Your Standards
From criminal records checks to continuous monitoring, we've got you covered.