스마트하게인재를 채용하고, 신속하게온보딩하세요.
Leverage data + tech + experience to expedite more confident hiring decisions.
Services to Exceed Your Standards
From criminal records checks to analytics & reporting, we've got you covered.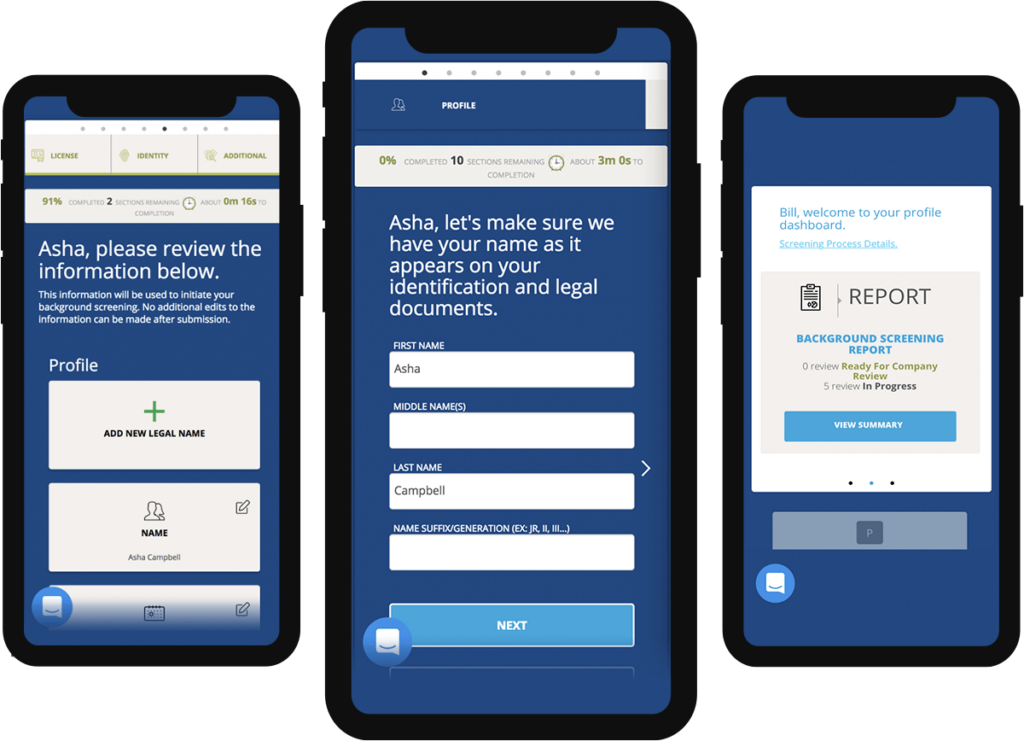 Mobile-Friendly Candidate Experience
Today's applicants, particularly millennials and digital natives, expect a high-touch, transparent hiring, and employment background check screening process.
Smart Analytics & Reporting
Turn data into insight and insight into action, so you can get the full story about your employment background check screening program performance.
Along the applicant journey and beyond, leading HR teams choose First Advantage for reliable screening, verifications, safety, and compliance.
Simplify your background screening process and connect with our trusted service providers and integration partners.